In 1976, a 17-year-old George Karalis left Greece for America to live the American Dream. But his plans were delayed at the beginning as he began his new life as a dishwasher. However, within a month he was promoted to cook, an occupation he would continue to embrace this day.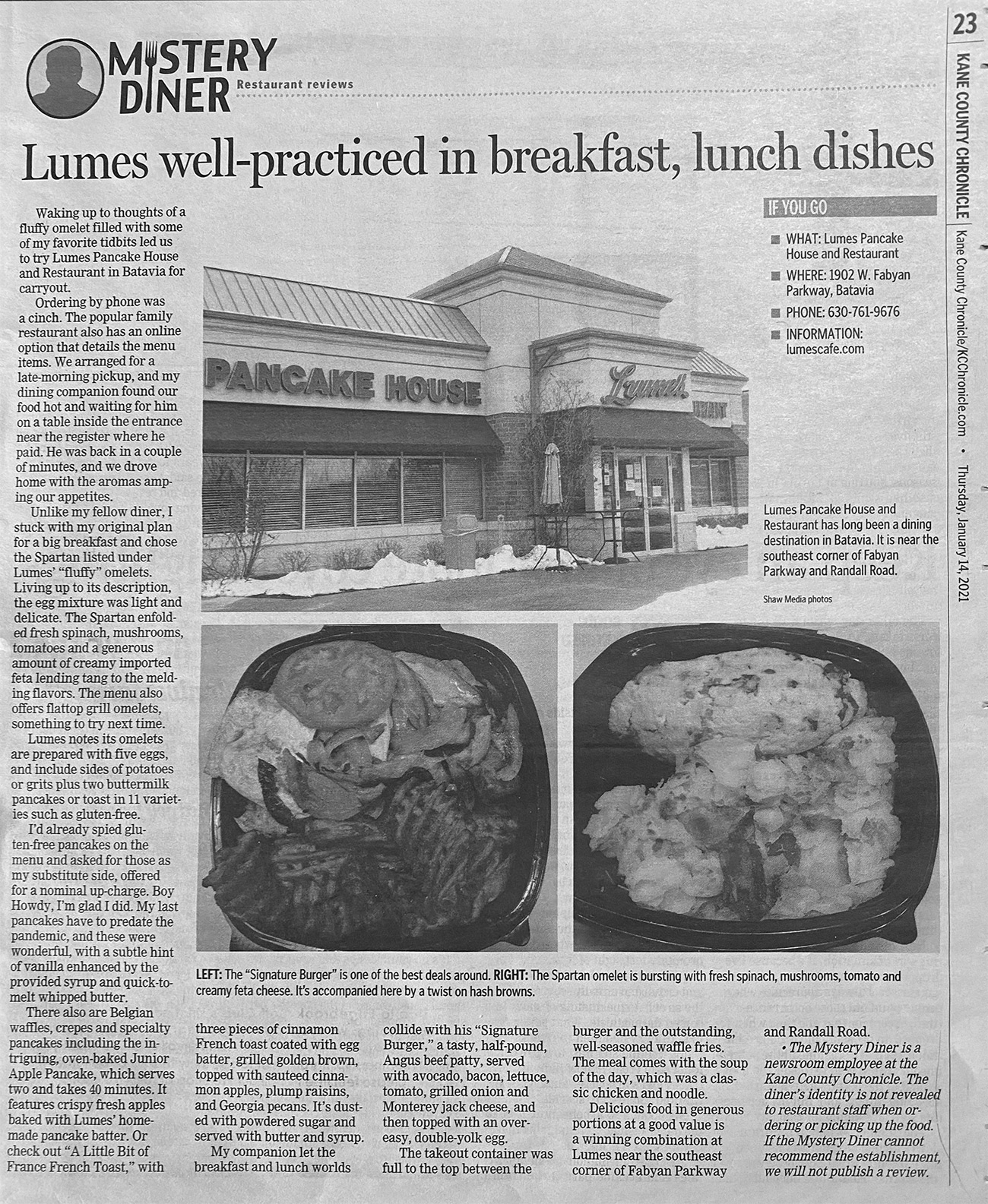 By 2003 he showed his business side and with his partner bought Lumes of Batavia. The business grew and by 2020 George bought out his partner. Now George oversees everything that's Lumes, ensuring that the best ingredients are used, that the fruit is fresh, that the restaurant is clean and that the customers are happy.
As you leave, he will always be there to ask you, "Was everything OK?". Just because he wants your experience at Lumes to be special.